Demands are intensifying
Our AI-Powered solutions help radiologists stay firmly in control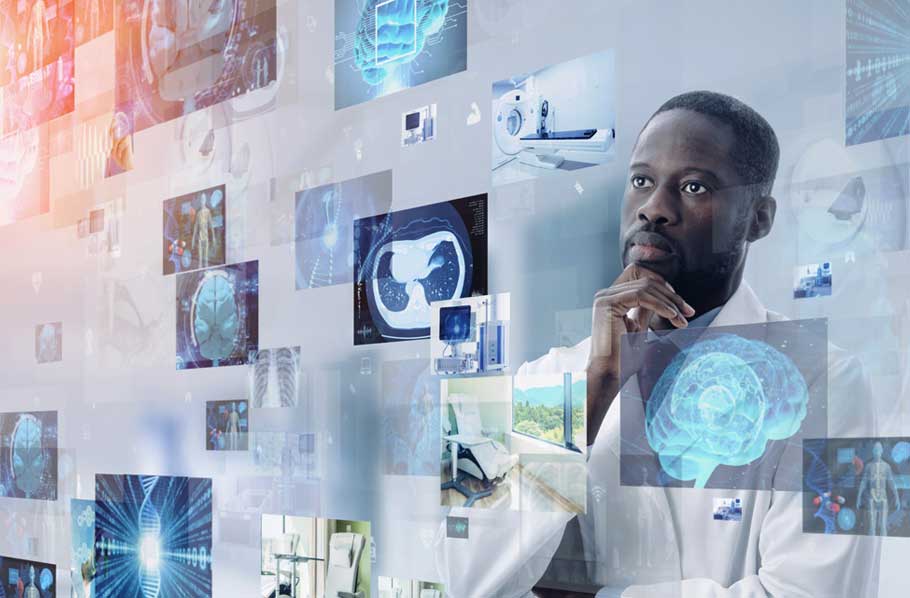 Introduction/Overview
The pressure is building and escalating across healthcare and in radiology departments across the world. More patients. More data generated with each study. All of this with less resources. RADLogics' AI-Powered solutions have been developed to address these challenges by augmenting radiologists. Our clinically validated algorithms automatically detect and measure abnormalities on CTs, PET-CTs and X-rays. In addition, our solutions provide automatic triage alerts to the radiologist to help ensure potential findings are reviewed in a timely manner.
Our Platform
Designed for easy integration and installation both on-premise and via the cloud—RADLogics' algorithms are supported by the company's patented* workflow software platform that enables rapid deployment of the solution at multiple hospitals using commercial cloud-computing resources through Amazon Web Services (AWS). RADLogics' AI-Powered applications are also available through our distribution partners and via major AI marketplace vendors including the Nuance AI Marketplace for Diagnostic Imaging. To view our algorithms on the Nuance AI Marketplace, you can visit the RADLogics page.
*U.S. patent 8953858, Japan patent 6585772, other patents pending
---
HOW OUR AI-POWERED SYSTEM WORKS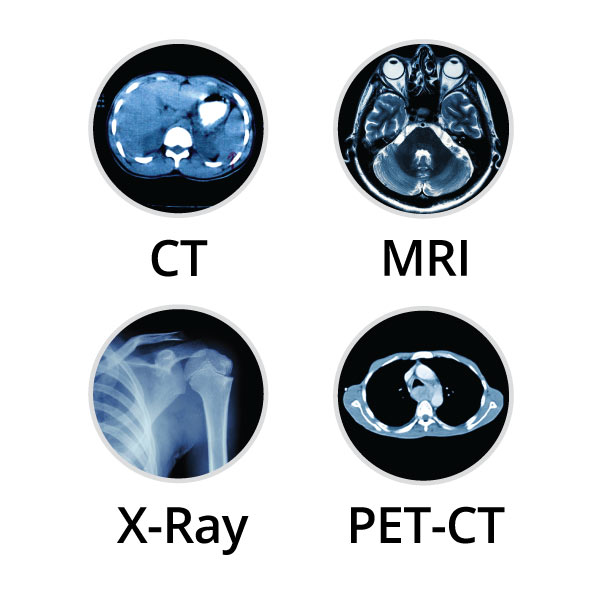 1. Our AI-Powered solutions can process DICOM data from multiple image modalities.
2. Our AI-Powered solutions fully integrate into existing workflow, then processes and delivers findings within seconds. Results are also available for output via major AI marketplaces such as Nuance.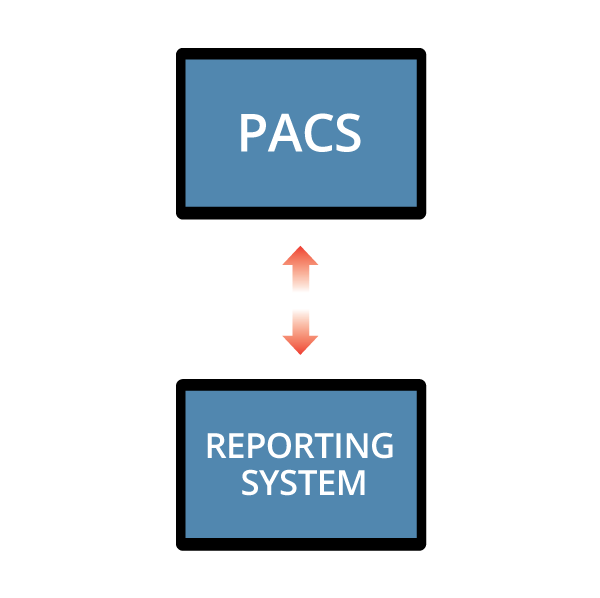 3. All findings, measurements, alerts and key-images are delivered seamlessly to the radiologist's workstation, PACS and reporting system.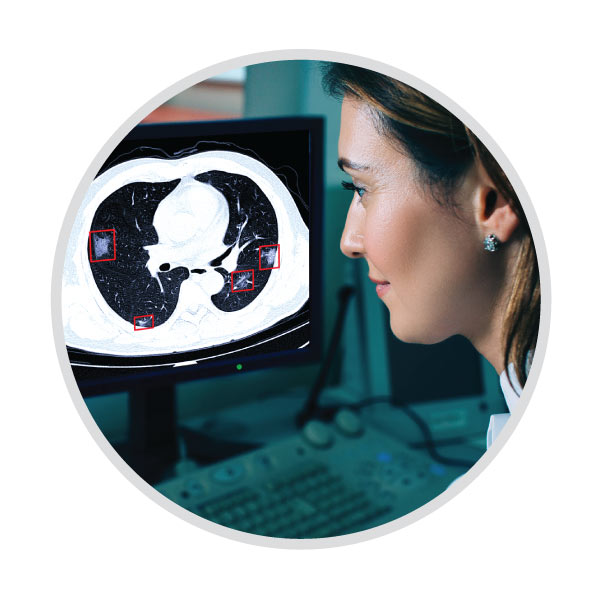 4. There are no extra steps—the findings slide right into current workflow, and radiologists don't need to leave their current screen to review our automatically generated information.

---
Our Commitment
At RADLogics, we have spent a decade developing algorithms and clinically proven applications that address three of the primary challenges faced by today's radiologist. We are committed to unlocking the potential of AI for radiologists and clinicians across the world to address these challenges and to increase accuracy, increase throughput, improve efficiency and enhance time-to-treatment.
Regulatory Approvals
RADLogics has a track record of securing approvals from key regulatory agencies across the globe—including FDA clearance—for a number of our applications. Below is an overview of our current FDA cleared applications with many more in development.
FDA CLEARED APPLICATIONS
| Product | Status |
| --- | --- |
| COVID-19 (CT + X-ray) | FDA Authorized* |
| Free Pleural Liquid CT | FDA Cleared |
| Free Pleural Air CT | FDA Cleared |
| X-ray (Pneumothorax) | FDA Cleared |
| Many more in development | |
* In accordance with FDA guidance for imaging systems and software to address the COVID-19 public health emergency