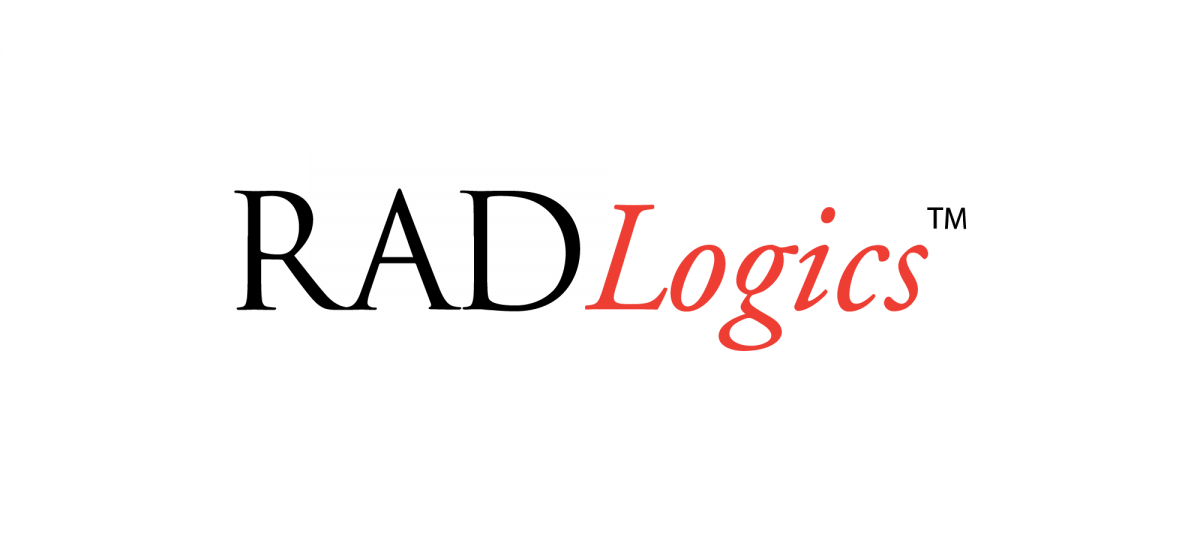 PVmed and RADLogics Enter into a Strategic Partnership to Advance AI-based Healthcare in Medical Imaging
Recently, Guangzhou-based Perception Vision Medical Technology Company (PVmed) and Boston, U.S.-based RADLogics entered into a strategic partnership to develop a long-term business relationship in terms of resources, marketing, technology, and global expansion to explore a new age of AI-enabled medical imaging.
As an early mover, RADLogics has accumulated the best know-how and the superior algorithm development tools. This is partly credited to its Co-founder and Chief Scientist Hayit Greenspan, who is a professor in the Department of Biomedical Engineering in Tel Aviv and an affiliated researcher at the Berkeley Institute of Computer Science in California, USA. She is the contributor to product development, one of the pioneers first engaged in applying deep learning to medical imaging applications, and a highly acclaimed researcher in the field. In addition, the company has partnered with some major OEM distribution partners—including Nuance and others in key markets—with global reach, that enable rapid deployment of the company's AI-Powered solutions. With over a decade of experience, RADLogics has deployed its solution globally and processed millions of CT and X-ray scans from clinical sites in the U.S., Europe, Russia, China and India.
"As pioneers in AI technology and machine learning, this is an exciting partnership between RADLogics and PVmed that will extend our collective reach and capabilities to enhance medical imaging, clinical teams and radiologists across Asia," said Moshe Becker, CEO and Co-Founder of RADLogics. "In particular, much of our early work and studies around the potential for AI-Powered solutions to support COVID-19 detection and quantification started in China, so it is only fitting that our collaboration will help alleviate the burden on health systems recovering from the pandemic throughout the region by expanding access to new tools that will augment caregivers and clinicians."
RADLogics' AI-Powered software includes algorithms that not only detect abnormalities on chest CTs and X-rays, but also provide automatic triage alerts to the radiologist to help ensure potential findings are reviewed in a timely matter. In addition, the AI-Powered devices provide quantitative analysis of the CT and X-ray images for patients with suspected COVID-19 disease including a score that can help monitor findings over time. In response to the COVID-19 pandemic, RADLogics has dedicated the company's resources to modify, adapt, and deploy its algorithms to detect lung abnormalities that are compatible with COVID-19 in appropriate clinical settings.
Coincidentally, PVmed also launched the very first CODVID-19 AI-assisted diagnosis system to help the frontline clinicians to fight against the spread of this novel virus in China early this year. It is PVmed's goal to provide auxiliary diagnosis and treatment of diseases and provide complete solutions in radiation oncology and radiology.
The assisted diagnostic tool for this pandemic is only a small apart of its solutions. PVmed has developed several products, including intelligent targets contouring on radiotherapy for nasopharyngeal cancer (NPC), which is the first commercial product in the world, medical image post-processing system, which was approved by NMPA for Class II medical devices, pulmonary nodules diagnostic system, ribs suppression system, etc. These products have been in the clinical trial application or marketing and sales process. In particular, the intelligent radiotherapy contouring system has been deployed in multiple leading hospitals in China such as Sun Yat-Sen University Cancer Center, Sichuan Cancer Hospital, National Cancer Center Singapore (NCCS), and other leading hospitals where the OARs, GTV, and CTV delineation are needed and appreciated by the physicians.
"It is a growing consensus in the industry that AI has played a major role in clinical applications," said Prof. Yao Lu, PVmed's co-founder and Chairman. "We are facing the challenges of speeding up the technology innovation to meet increasing clinical needs at scale. To meet this challenge, PVmed is excited to join forces and collaborate with RADLogics to explore safer, more intelligent, and efficient AI medical imaging solutions that digitalize the workload of the radiology and radiation oncology departments in multiple international markets. By doing so, democratizing the access to quality AI assisted medical care and contributing to the new intelligent healthcare ecosystem of the future."
Take it to the next level
It was in 2018 that PVmed and RADLogics started the conversation in terms of sharing technologies and products both companies already have. With two years of discussion and ideas exchanges, PVmed and RADLogics have built a strong mutual trust and come together to advance the solutions and market development in AI medical imaging.
"After years of development, verification, and improvement of medical imaging products, it starts to serve clinicians and patients thanks to joint efforts of researchers, regulatory agencies, and commercial companies in this area," said Sean Shen, PVmed's CEO. "The medical imaging AI has moved into a stage of fast-growing not only in China but also in other global markets. Due to the fact that medical imaging device has a long development cycle and its own regionality, medical enterprise needs to have firm relationships with partners and ecosystem. Therefore, PVmed would like to achieve breakthroughs and win-win situations in several fields with innovative companies like RADLogics having cutting-edge technologies and accumulated advantages."
The amount of medical data is dramatically increasing these years and almost 70% comes from medical imaging, however, the radiologists are often in short supply and overworked. The imbalance between the human resources and explosive amount of the imaging data might lead to a problem which is diagnostic inaccuracy because it is unlikely to avoid errors when making pure experience-based medical decisions, especially under time pressure.
Developing AI-based medical imaging solutions have become a major promising approach to address the difficulties in medical imaging. The rapid evolution of algorithms and growing computation power has enabled AI to perform better accurate, efficient, and fast diagnostics in radiology than even before.
PVmed and RADLogics are both AI technology companies pioneered in medical imaging and driven by clinicians needs. By working together, they will make full use of their comparative advantages and complement each other in a common effort to promote the AI medical imaging—driving innovations and turning cutting-edge research into practical commercial applications and industry benchmarks.
About RADLogics
Established in 2010, RADLogics is a healthcare software company developing AI-Powered solutions that support image analysis to improve radiologists' productivity while enhancing patient outcomes. Based in Boston, MA, U.S., and Tel Aviv, Israel, RADLogics is one of the pioneers in using AI & machine learning image analysis and advanced big data analytics to search and analyze imaging data from CTs, MRIs, PET scans, and X-rays to help reduce diagnostics turnaround time from hours to minutes by automating detection and report generation functions. The company's patented AI medical image analysis platform enables rapid development of AI algorithms, and provides seamless integration into existing radiology workflow. Visit www.radlogics.com to learn more or follow us on LinkedIn or Twitter.
About PVmed
PVmed, founded in May 2017, is a fast-growing medical imaging AI startup in China. PVmed believes the purpose of AI serving the medicine so that its business is based on developing AI-enhanced software and service in the field of healthcare and providing multi-disease and multi-modalities auxiliary diagnosis and treatment solutions to hospitals and other healthcare institutions.