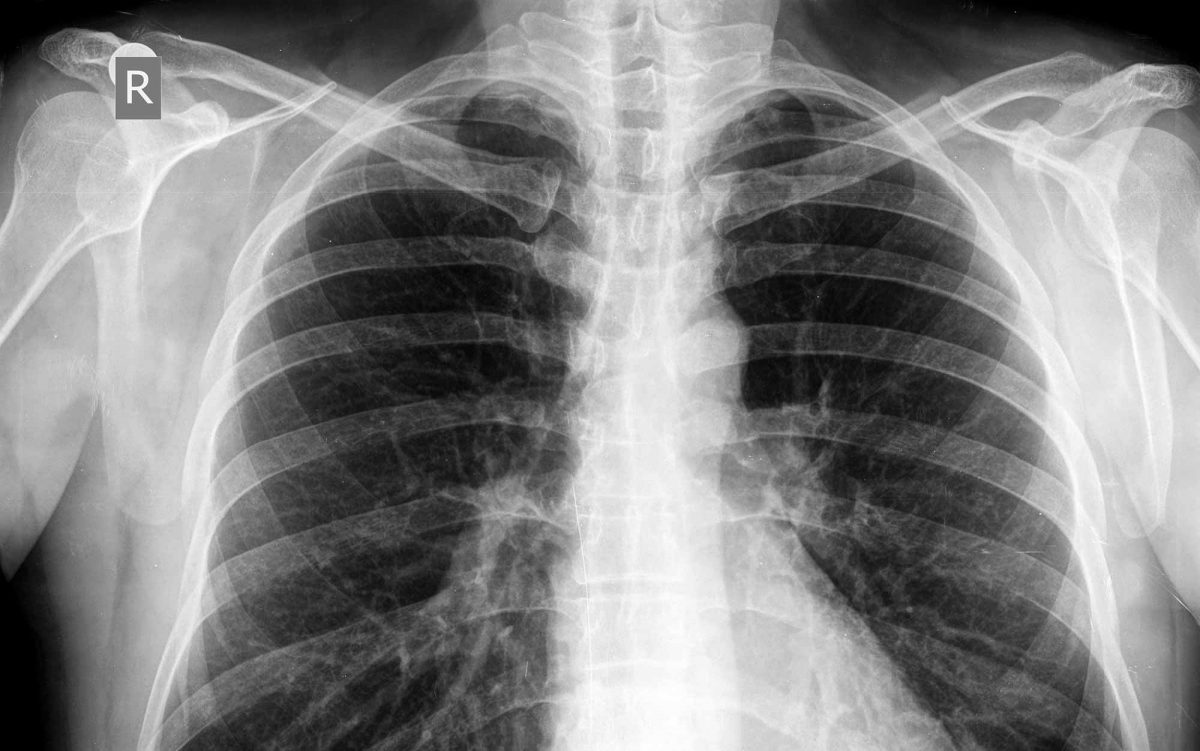 RADLogics Announces FDA Clearance and Validation for AI-Powered Application to Support Chest X-ray Triage and Prioritization
510(k) clearance for novel AI-Powered chest X-ray application developed to identify and prioritize chest X-ray scans that appear to contain a pneumothorax for urgent radiologist review
RADLogics is deploying the company's X-ray and CT solutions to hospitals in accordance with FDA guidance for imaging systems and software to address the COVID-19 public health emergency
Company highlights validation of solution via preprint of new paper entitled "COVID-19 in CXR: from Detection and Severity Scoring to Patient Disease Monitoring"
 RADLogics™ today announced that the company's novel AI-Powered chest X-ray pneumothorax application has received 510(k) clearance from the U.S. Food and Drug Administration (FDA). The clearance paves the way for healthcare providers, hospital networks and clinicians to have access to artificial intelligence (AI) software that is trained via pattern recognition to process chest X-rays and immediately flag scans with a suspected pneumothorax, a collapsed lung, for urgent radiologist review. The application is available immediately through the Nuance AI Marketplace for Diagnostic Imaging.
Operating in parallel with existing workflow, RADLogics' chest X-ray solution uses an artificial intelligence algorithm to analyze images for features suggestive of pneumothorax. It then makes case-level output available to a PACS workstation for worklist prioritization or triage. The AI-Powered solution integrates into a comprehensive, seamless, and secure workflow to augment acute care teams with deep clinical insight and actionable data in minutes. The application was validated and trained by a multi-center study for detecting pneumothorax in hundreds of chest X-rays.
"We are very pleased to receive FDA 510(k) clearance for our AI-Powered chest X-ray pneumothorax application, which adds to our array of AI-Powered solutions for CT and X-ray that are designed to improve efficiency and reduce burnout for radiologists that are under greater pressure than ever before," said Moshe Becker, CEO and Co-Founder of RADLogics. "From extreme pressure on capacity and resources to a major financial strain due to the ongoing COVID-19 pandemic, there is no question that the healthcare system is in need for new solutions such as AI to augment caregivers to alleviate the increased burden and support better outcomes."
In accordance with FDA guidance for imaging systems and software to address the COVID-19 public health emergency, RADLogics has made its FDA cleared X-ray and CT solutions available to hospitals and healthcare systems throughout the U.S. for patient triage and management. Designed for easy integration and installation both on-premise and via the cloud – RADLogics' algorithms are supported by the company's patented workflow software platform that enables rapid deployment at multiple hospitals, and seamless integration with existing workflows.
To further validate the use of chest X-ray solutions, the company highlighted a new paper in preprint entitled "COVID-19 in CXR: from Detection and Severity Scoring to Patient Disease Monitoring". Led by Professor Hayit Greenspan from Tel Aviv University and members of the RADLogics' algorithm development team, the paper studied the severity of pneumonia in COVID-19 patients through a longitudinal study of disease progression. Using a deep learning model for simultaneous detection and segmentation of pneumonia in chest X-ray (CXR) images and generalized to COVID-19 pneumonia, the study found that the measurement of disease severity through a "Pneumonia Ratio" that enabled the research team to build a disease extend profile over time for hospitalized patients.
Results of this study are available on arXiv.org, and it has been submitted to the JBHI IEEE journal for review and potential publication.
About RADLogics
RADLogics is a healthcare software company developing AI-Powered solutions that support image analysis to improve radiologists' productivity while enhancing patient outcomes. Based in Boston, MA, U.S., and Tel Aviv, Israel, RADLogics is one of the pioneers in using AI & machine learning image analysis and advanced big data analytics to search and analyze imaging data from CTs, MRIs, PET scans, and X-rays to help reduce diagnostics turnaround time from hours to minutes by automating detection and report generation functions. The company's patented AI medical image analysis platform enables rapid development of AI algorithms, and provides seamless integration into existing radiology workflow. Visit www.radlogics.com to learn more or follow us on LinkedIn or Twitter.