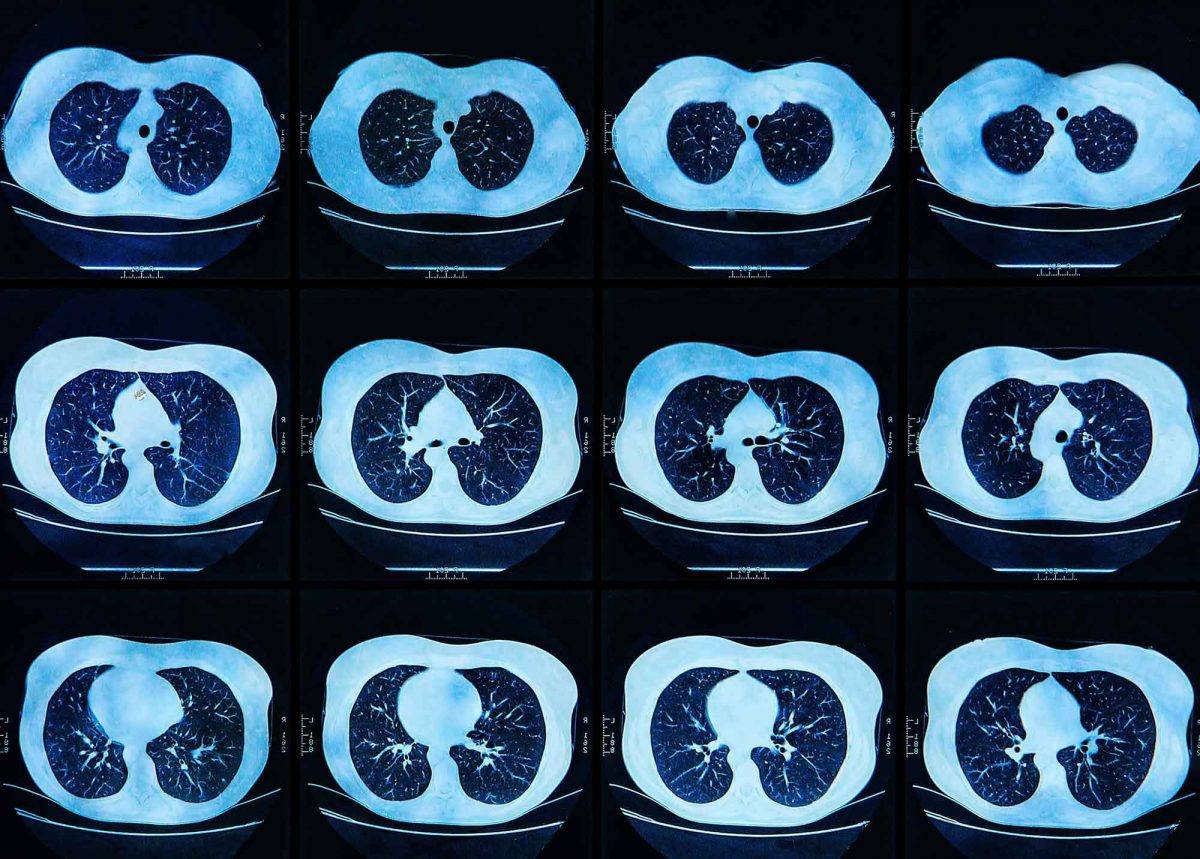 RADLogics Expands Deployment of its AI-Powered Solution to Support Chest Imaging for COVID-19 Patients
Strong demand drives deployments at hospitals in China, Italy, Serbia, Brazil, and Russia (across Moscow's healthcare system) to augment caregivers during the pandemic
RADLogics™ announced today new worldwide deployments and installations of the company's AI-Powered solution to support chest CT imaging for COVID-19 (Coronavirus) patients. To respond to the growing pandemic, the company has now deployed its solution at hospitals and healthcare providers in China, Russia, Italy, Serbia, and Brazil, and has engaged additional hospital systems and providers around the globe.
"Since we completed our initial research and shifted the company's resources and AI expertise to focus on COVID-19 solutions, we've seen incredibly strong demand from healthcare systems and providers around the world. Our system has enabled these hospitals to enhance their ability to manage symptomatic patients – especially those with severe or worsening respiratory status," said Moshe Becker, CEO and Co-Founder of RADLogics. "As we've seen in the surge of patients across the world, ERs and ICUs can become overwhelmed. Our solution improves patient care by providing doctors with a 'Corona Score' that provides clinicians automatic measurements of disease extent of COVID-19 patients, thus allowing doctors to better manage a patient's treatment."
Designed for easy integration and installation both on-premise and via the cloud – RADLogics' algorithms are supported by the company's patented workflow software platform that enables rapid deployment of the solution at multiple hospitals using commercial cloud-computing resources through Amazon Web Services (AWS), that can process up to 1 million CT studies per day. RADLogics has distribution partners in several key markets including China (ChainZ), and Russia. Notable RADLogics' deployments to date include the following installations:
Russia – Deployed by BinomixRay, after a pilot, Moscow Department of Healthcare's Diagnostics and Telemedicine Center is considering to scale the solution system wide in Moscow.
China – RADLogics' solution was studied through deployments in several hospitals, and the system was critical in the country's efforts to manage the COVID-19 surge.
Italy – RADLogics' system was initially deployed in the San Raffaele Hospital in Milan, Italy for investigational use as part of a pilot. Based on the effectiveness of the solution, it is in the process of being deployed widely throughout the hospital.
"Current epidemics are calling for new healthcare management approaches, and effective clinical management depends more on disease severity than on the virus identification," said Dr. Sergey Morozov, MD, PhD, MPH, who serves as CEO of Moscow Diagnostics and Telemedicine Center. "We are looking forward to integrating RADLogics' AI-powered solution across our hospital network throughout Moscow where imaging plays a crucial role in patient management – specifically chest CT. It allows defining symptomatic patients and stratifying them into mild, moderate, and severe disease burden groups. This clinical risk assessment is greatly supporting decisions on treatment at home, at the hospital, or at the ICU – especially when PCR results are pending or repeatedly false-negative."
"In Russia, we are leveraging CT to help determine which patients can be discharged from the hospital for home quarantine even when PCR is still positive," added Dr. Morozov, who served as Past-President of European Society of Medical Imaging Informatics. "These massive imaging data sets should be read by physicians reliably and promptly. Radiology automation or intelligence augmentation on top of teleradiology systems empowers clinical decision making, which in turn saves lives of the patients, preserves scarce hospital resources, and prevents physicians' burnout and morbidity."
Since announcing the findings of the initial study that RADLogics' CT image analysis algorithm achieved a high level of accuracy for detecting COVID-19 on CT, the company has processed thousands of additional patient cases in China, Russia, and Italy. Additional research and results on a dataset comprised with 110 confirmed COVID-19 patients from Zhejiang province, China is now available in preprint on arXiv.org.
About RADLogics A healthcare software company developing artificial intelligence (AI)-powered solutions, RADLogics provides machine learning image analysis solutions to improve radiologists' productivity while enhancing patient outcomes. Based in Boston, MA, US, and Tel Aviv, Israel, RADLogics is one of the pioneers in using AI & machine learning image analysis and advanced big data analytics to search and analyze imaging data from CTs, MRIs, PET scans, and X-rays to help reduce diagnostics turnaround time from hours to minutes by automating detection and report generation functions. The company's patented AI medical image analysis platform enables rapid development of AI algorithms, and provides seamless integration into existing radiology workflow. Visit radlogics.com/coronavirus/ to learn more or follow us on LinkedIn or Twitter.