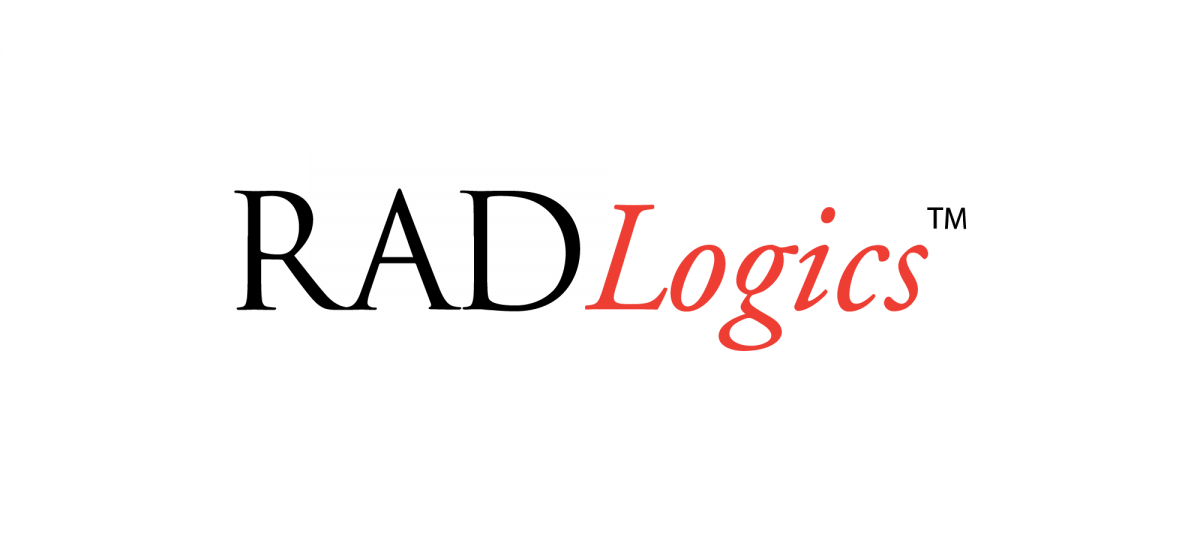 RADLogics expands Leadership Team
Industry veteran Linda McManus joins as Executive Vice President and General Manager to oversee the company's growth strategy in the U.S., Canada and the Americas
RADLogics™ today announced that Linda McManus has joined the company's growing executive team as Executive Vice President and General Manager for U.S., Canada, and the Americas. With over 25 years of healthcare technology experience including several high-profile roles with Nuance, she will lead RADLogics' efforts to scale the company's medical imaging AI platform and applications user base with particular emphasis on the U.S. market. RADLogics recently announced the company's novel AI-Powered applications supporting the evaluation of COVID-19 patients are available on the Nuance AI Marketplace for Diagnostic Imaging.
"We are delighted to have Linda join our executive team during this critical and exciting time for RADLogics," said Moshe Becker, CEO and Co-Founder of RADLogics. "In response to the pandemic, we have successfully deployed our AI-Powered medical imaging analysis solutions globally, and we have seen significant interest in the U.S. market and throughout the Americas. Building on our long-standing strategic relationship with Nuance, Linda will work closely with their customer engagement and marketing teams to rapidly expand access to our AI-Powered solutions that are now available to thousands of U.S. clinicians and radiology teams at connected healthcare facilities through the Nuance AI Marketplace."
During her tenure at Nuance, Linda McManus held several senior roles in professional services – most recently serving as Senior Director, Enterprise Project Office of their Healthcare Division. She has a proven track record consistently meeting revenue growth plans by orchestrating dynamic and diverse teams to success. Over her two decades working at Nuance, she led the front-end speech recognition strategy and adoption in radiology, which significantly expanded the market share and customer base for Nuance PowerScribe™. She also oversaw the implementation of thousands of new customers including customer upgrades and solution conversions to new platforms.
"I'm thrilled to join the RADLogics team to help the company chart a path for success in North America and South America," said Linda McManus, EVP & GM for RADLogics in the U.S., Canada, and the Americas. "Not only is there a pressing need for our AI-Powered solutions to help manage and treat symptomatic COVID-19 patients, but AI tools are poised to help meet the high demand on radiology providers and practices due to a dramatic increase of scans that were postponed due to the influx of COVID-19 patients. To help support radiologists as they respond to this new 'surge', our solutions will help alleviate the increased burden on U.S. healthcare providers and support better outcomes."
RADLogics' AI-Powered software includes algorithms that not only detect abnormalities on chest CTs and X-rays, but also provide automatic triage alerts to the radiologist to help ensure potential findings are reviewed in a timely matter. The company's solutions provide quantitative analysis of the CT and X-ray images for patients with suspected disease including a volume percentage score that can help monitor findings over time. Access to these applications will help meet the growing demand in the U.S. for these solutions that have the capacity to process 1 million CT and 10 million X-rays studies per day through the RADLogics' cloud-based platform.
About RADLogics
A healthcare software company developing AI-Powered solutions, RADLogics provides machine learning image analysis solutions to improve radiologists' productivity while enhancing patient outcomes. Based in Boston, MA, U.S., and Tel Aviv, Israel, RADLogics is one of the pioneers in using AI & machine learning image analysis and advanced big data analytics to search and analyze imaging data from CTs, MRIs, PET scans, and X-rays to help reduce diagnostics turnaround time from hours to minutes by automating detection and report generation functions. The company's patented AI medical image analysis platform enables rapid development of AI algorithms, and provides seamless integration into existing radiology workflow. Visit www.radlogics.com to learn more or follow us on LinkedIn or Twitter.